We are Granada City Tour: Find out more about us
The Granada City Tour operates thanks to Julia Travel, Autocares Julià and El Tren Progresa. We want you to discover Granada and enjoy a different perspective.
See the best views of the city on our panoramic route. Learn facts about the places you see with your own audio guide on board. Download our free App and have a complete experience. All our four trains are designed to adapt to the special traits of the city.
With an approximate frequency of 20 minutes (day route) and 45 minutes (night route). Both routes aim to show you the best of the city. The Granada City Tour is a high-quality service that connects great landmarks.
Our mission is for you enjoy your vacation in full. See the Alhambra, the Albaicín, the city center and the Realejo neighborhood. You will be traveling green! Our trains have a hybrid motor. This guarantees a 40% reduction of gas emissions.
About City Tour Worldwide
Granada City Tour is under City Tour Worlwide, a brand of Grupo Julià. Pioneers in the development of tourist buses and trains. We have buses and trains in more than 10 cities worldwide; such as Barcelona, London, Rome or Madrid.
Grupo Julià is of the main Spanish company specialized in passenger transport and leisure services. In addition to years of experience, the company holds the Gray Line Spain license.
New from Grupo Julià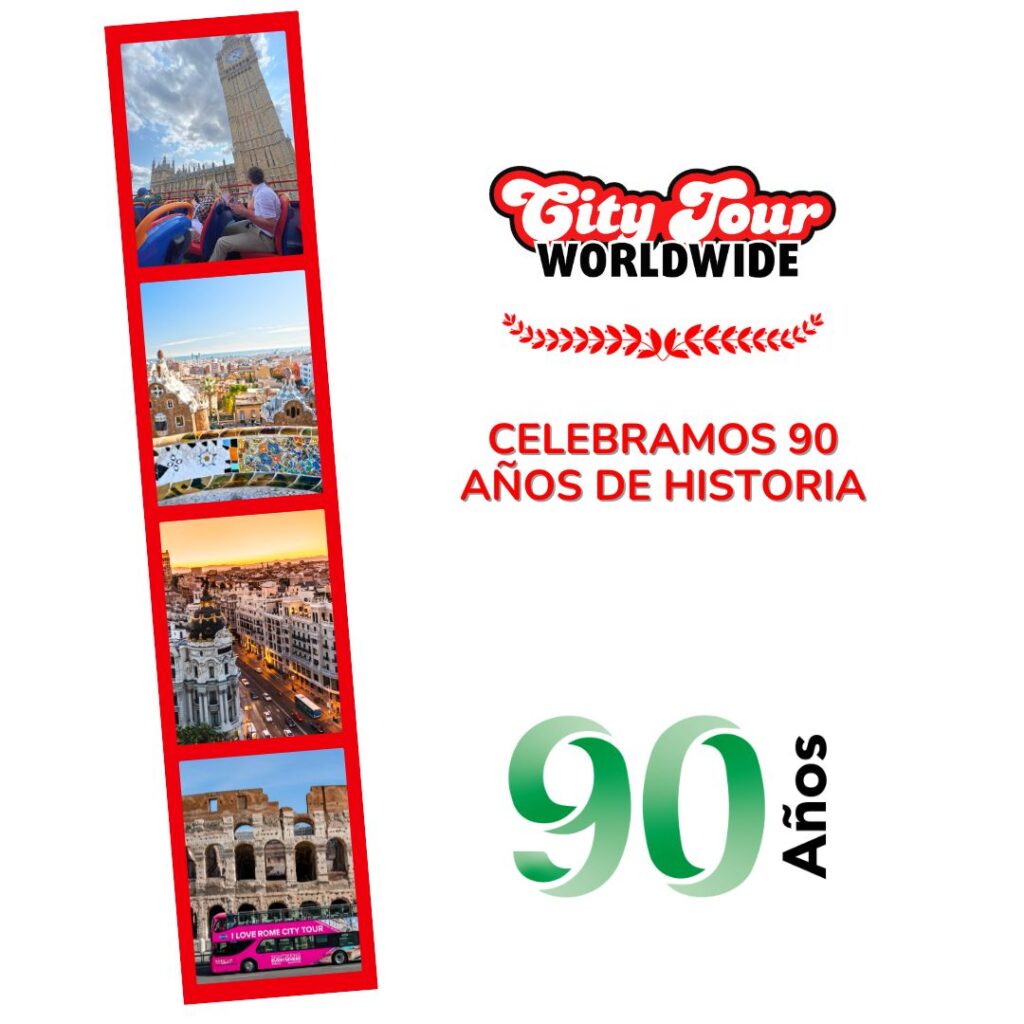 City Tour is proud to be part of Grupo Julià.
In the year we celebrate our 90th anniversary, Grupo Julià continues to lead the way in the travel industry. For nine decades, we have dedicated our commitment to providing unique and memorable experiences to travelers around the world.
On this 90th anniversary, we would like to express our gratitude to all the travelers who have trusted us over the years. We look forward to continuing to be your number one choice for unforgettable experiences in cities around the world – here's to 90 years of history and many more adventures ahead!